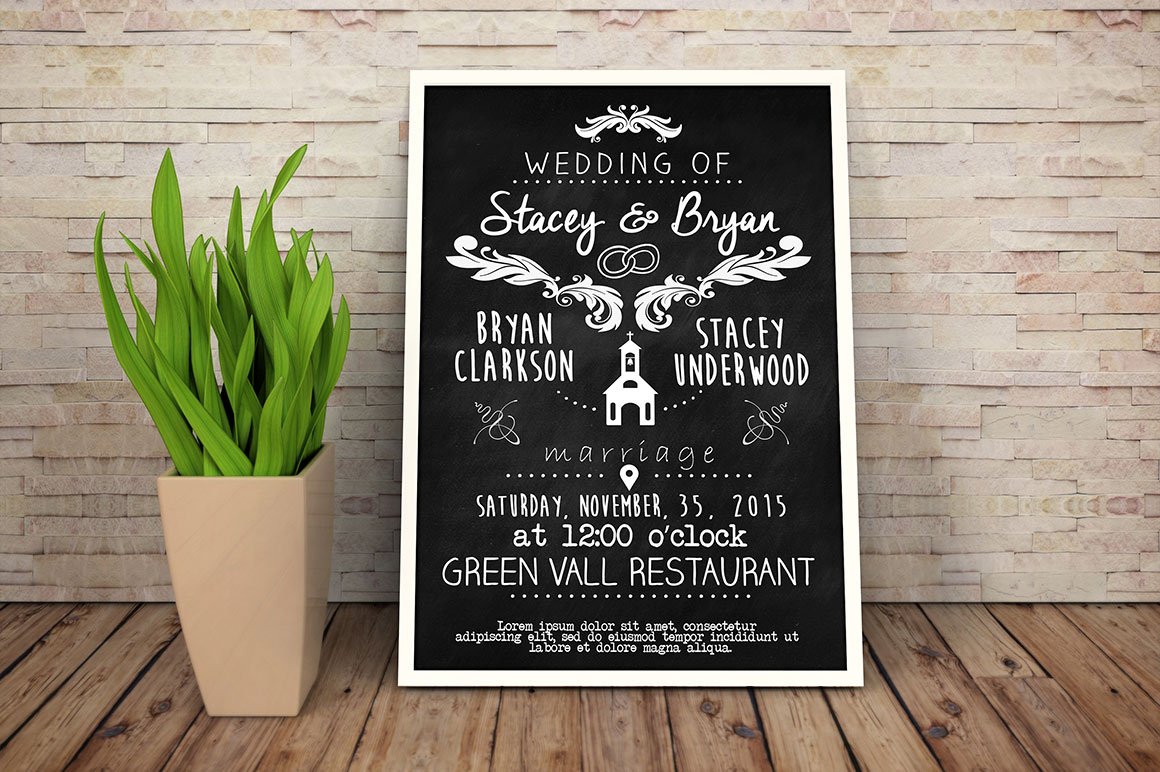 A wedding ceremony is a big occasion, very important and symbolic. When the big day is approaching, it is only normal for your thoughts to go to the important things and prioritize the things that needs to be done. One of the important things that most intending couples gloss over in the excitement of the bigger things is the wedding program.
While you might think that a wedding program is one of those minute details, it is one that counts. It is one of the very first items that your guests will be seeing and it says a whole lot about the wedding, the couple and the entire event in itself. Why trivialize something that is so important?
While you might not be making your wedding program yourself, actually, there is no rule that states that you can't. If you are a designer or you can manoeuvre your way around one of our fantastic templates, you can as well pull it off. Even if you are not making your program yourself, you can always show your designer these tips. Here are a few tips that will help you with creating the most brilliant wedding program:
1. Have a theme
One of the very first thing that you should note when creating a wedding program is to have a theme. If you are designing for a couple, ask them if they have a theme. If you are designing for your own self, you should know your theme. It does not have to be entirely out of the box, you can just work with a lot of popular ideas if you don't have something particular in mind. If you and your wife love to read the papers, you could have a newspaper-themed wedding program. If your client is having a destination wedding, you can have a travel inspired theme; this can come in form of a passport design wedding program. Having a theme makes your wedding program relatable and fun for everyone. Foliage Wedding Invitation is a wedding program that is inspired by the foliage, it is a very great match for couples who love to garden. You can literally use any theme you love! It's that simple; SpongeBob? Black panther? By all means, as long as it catches your fancy. You can check out this weeding story to pick out a theme that works for you.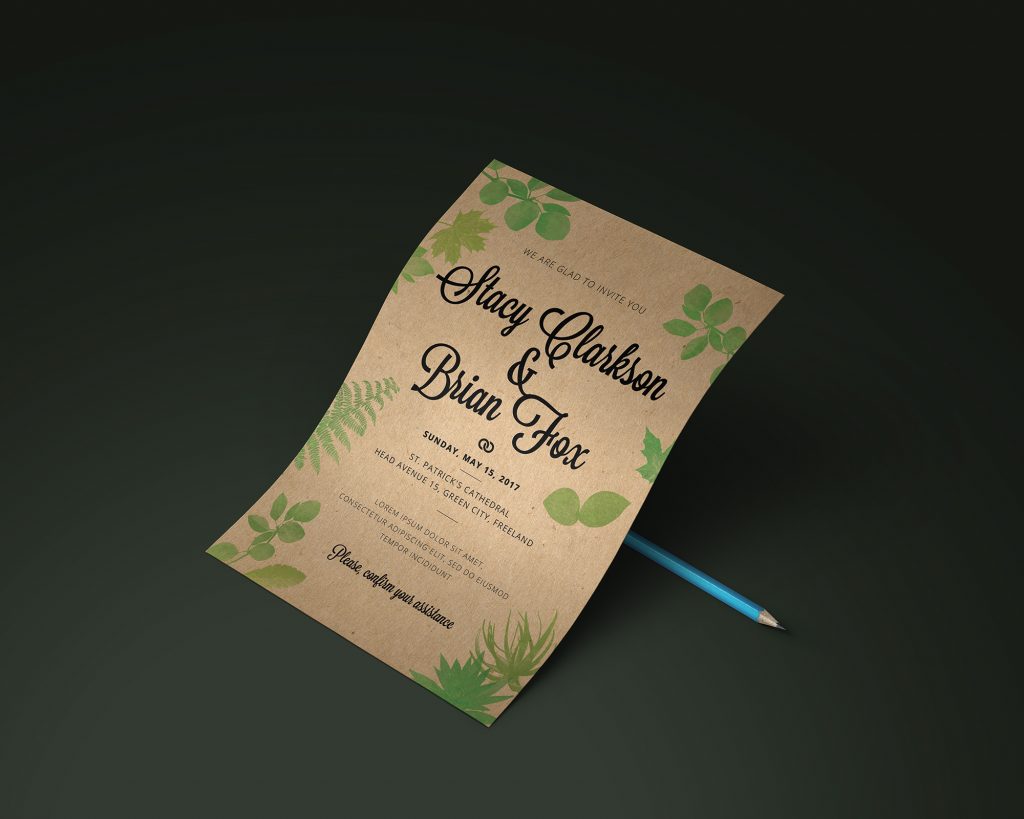 2. Pick out your font
Trivial, right? Your choice of font for a wedding program is actually dictated by the theme. You cannot have a newspaper-themed wedding program and have fonts that are artistic in it. The fonts must follow the theme for everything to make an overall sense. You should ensure that your fonts are easy to read and that they are legible enough. You should also avoid cramming a lot of fonts into the same space, ensure that your fonts match each other to a large extent. You probably need only two main font for the entire program, the header and the body font. Below a great example of how fonts should compliment the chosen theme. The theme is floral and the font headers are artistic yet legible.
Wedding Program  Template two Sides, is a template PSD file for an amazing celebration program.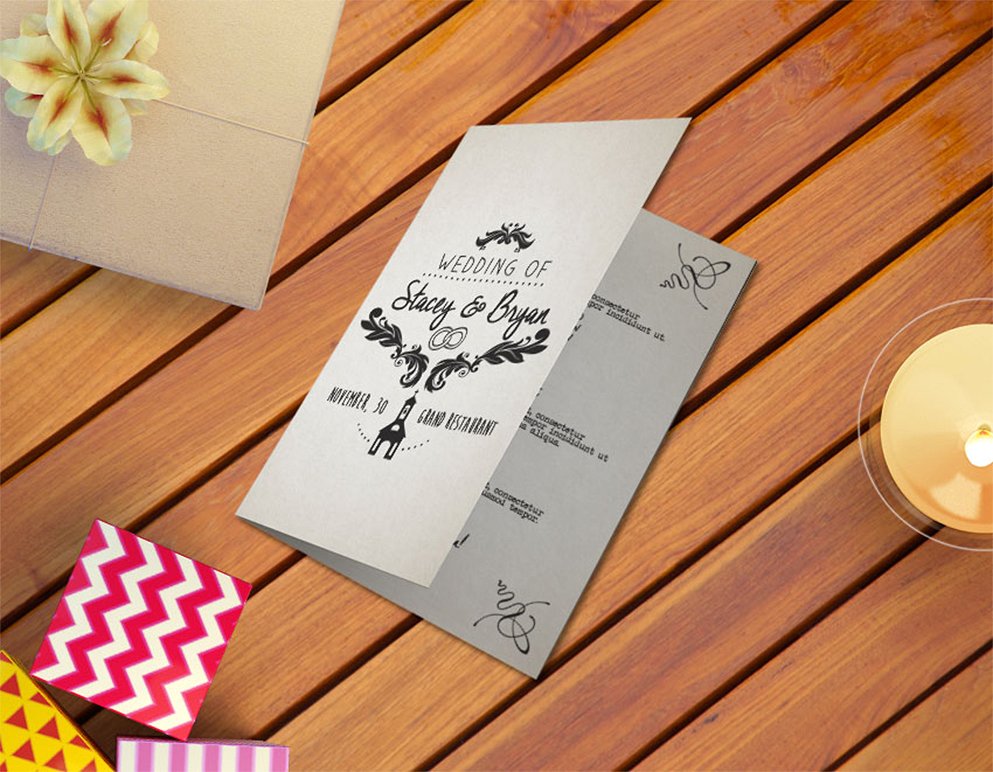 3. Go the extra mile
The best of wedding programs are more than a list of scheduled happenings, they are indeed a symbol and proclamation of love. This is where going the extra mile comes in; you must be able to carefully word the content of the wedding program to reflect the love and connection that the moment calls for. It is not out of place if you use the services of a professional copywriter to set the content mood in tandem with the event. As a designer, you must be aware that this is not just a design, you are to deliver an experience and you must put your best into it. Based on the discretion of the couple, you might add their favorite love poem or anecdote. This simple template is one that can take in all the words you need into its tender floral arm and give you that effect you desire.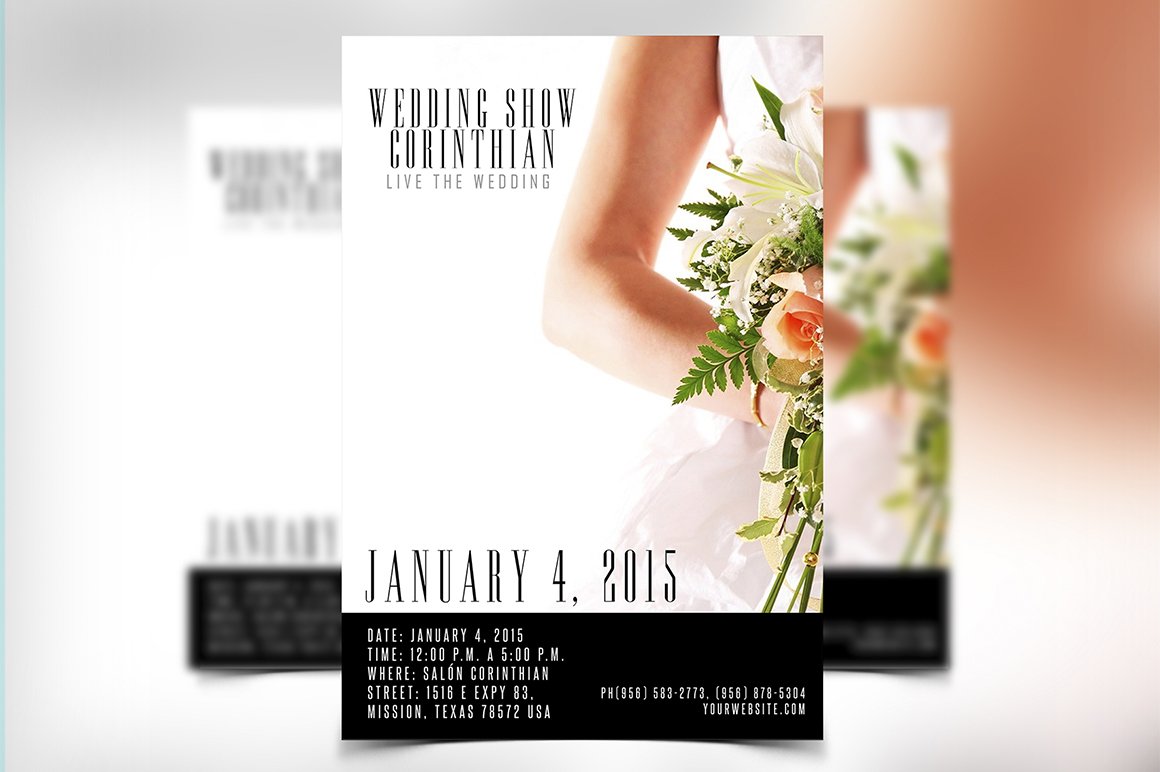 4. Decide on the paper size and type
Before you even start to decide to design or put anything on paper, you must decide on the paper size and the paper type that you want. You can decide to go for the format and size you like, there are some printing companies that offers unconventional paper sizes and folding. Whatever you want is achievable. You should also familiarize yourself with the best paper type, your paper feel is also important if you want to have the best of wedding program.
5. Make the hard decision; printing
One of the major decision-making factor in how your wedding program turns out is the printing work. You can have the grandest job off the computer and the printers can make a whole mess of the whole process. That's why you have to make the decision of printing. Since your guests will be getting their programs in a printed form, ensure that you use the best printers available around. Look at samples of similar programs they have printed and inspect how it turned out. Based on your location, it is not a bad idea if you have printing recommendations from your graphic designer as well. Get as much recommendations as you can before you decide to make a decision.
Never you forget how important your wedding program is, put your best into it. If you are making a wedding program, the best gift you can give the couple is to kickstart their wedding program with a template from Graphicfy. You will also be saving yourself a lot of time as well. With a professionally constructed template, even the most amateurish of designers can put out a word worthy of the accolades. Your wedding program is worth the accolade, why not go for the best.
Let's make your wedding a breeze!