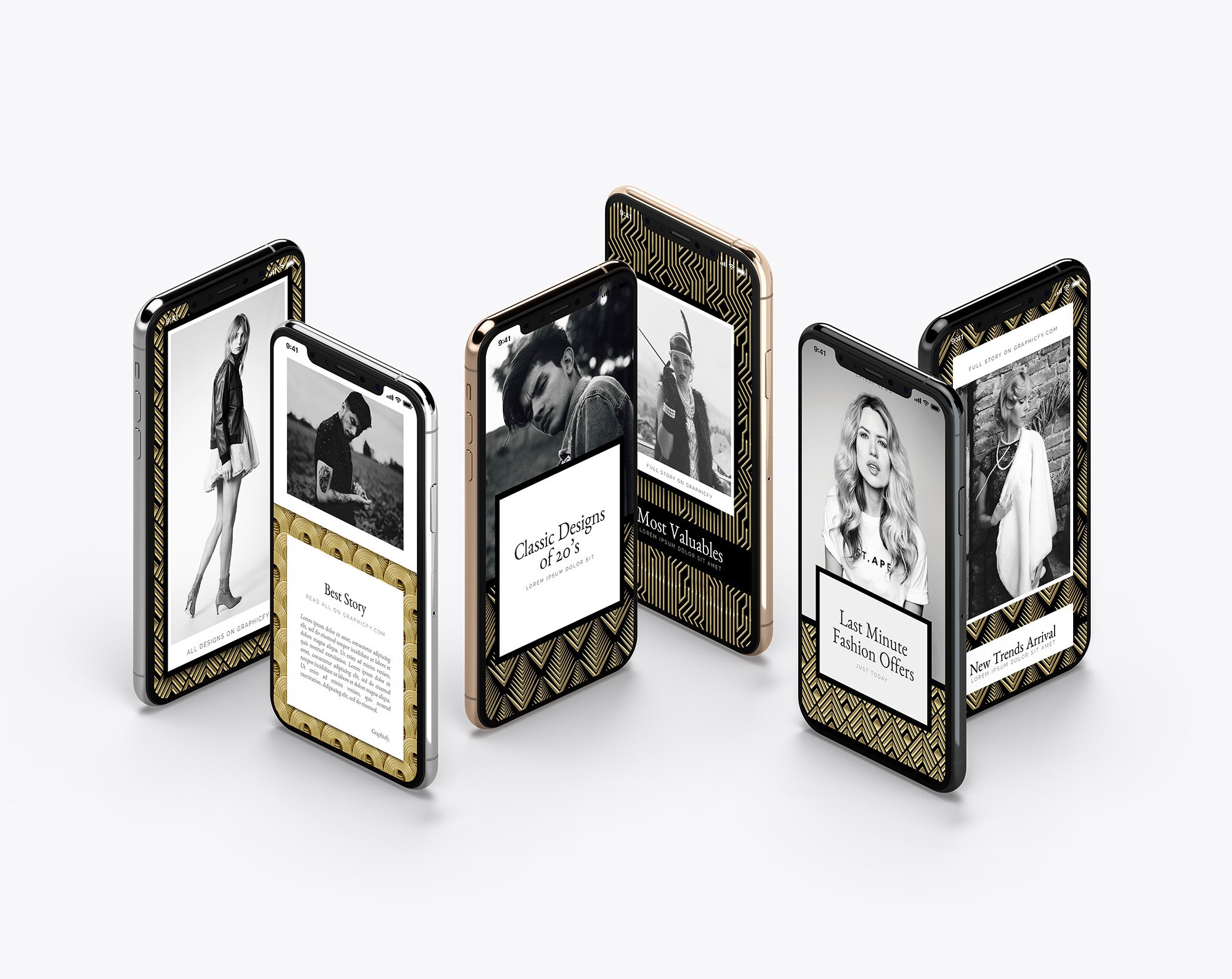 Social media is the new oil, this phrase has not just applied to the emergence of big corporations spinning billions for their owners and executives. It has also applied to the almost-impossible association of the average human being with social media. In today's fast paced world, one would be seen as a snub if you ae not on any social media site.
Instagram is one of the most popular social media sites, with its unique ability to engage via graphic contents i.e. pictures and short videos, the app is one that has witnessed an uptick in the number of users in the last few years. Businesses have found Instagram to be a thriving hub to get new prospects and to also increase present customer's user experience.
More than 70% of small and medium scale businesses are using Instagram to grow their business, this means that new approaches must be used in a bid to get new customers while increasing reach and network of the business. One of such is the use of templates for Instagram. An Instagram template is basically pre-made layout including graphics and texts that are editable and that you can use on the go.
Using Instagram templates saves you much needed time and you can drag things around to create a new feel of the graphics. With that said, what should you look out for on an Instagram template that works? What elements should be included? What should be left out? Here are a few tips that should guide you in shopping for the right Instagram template to deploy for your business:
Simplicity
It doesn't matter how you are getting your Instagram template, if simplicity is missing, you can as well throw everything else out of the window. Your Instagram template must be simple enough to be understood by both yourself and your target audience. Social media is basically a place where we all come to when we want to have fun, nobody wants to stress themselves over a complicated Instagram post that you have put up. It is best you keep it simple. If you are finding it hard to keep your template simple, you can check this useful guide from Dummies.com to get started.
Work on a colour scheme
As a business, you should have a colour scheme and you must stay consistent and true to it. Everyone must be able to see your post at a glance and know that this is you and the message you are trying to pass across. As a rule, your business colour scheme, fonts and logo are all integral parts of your overall business branding. Colour in itself is also a dictator of mood and feelings, you should use bright colours to communicate your thoughts. You can check out this colors meanings post from Oberlo.co for an insightful read on how to make colour work for you. All of the Instagram template you will get from Graphicfy are fully editable meaning that you can change the colour scheme to reflect your choice of colour scheme.
Catchy, relatable pictures and graphics
One of the major features of an Instagram template that converts is the fact that it has relatable pictures and graphics. The major selling point of Instagram is graphics, with relatable pictures or graphics, you are increasing your chances of reaching out to more people. The need for relatable pictures and graphics on your Instagram post cannot be overemphasized; it is what the people want to see, it is the reason why they are there. Don't dull the vibe by putting out pictures that are too abstract or sectional in approach. If you want to reach out to all, you should find a graphic template that appeals to all. You can easily find a picture that works off www.pinterest.com and slide it into any of the templates you get off Graphicfy.
Flexibility
The least you can ask is for your Instagram template to be flexible and fully customizable. There shouldn't be any part of your template that should be locked for editing. All of our templates at Graphicfy are fully customizable and highly flexible allowing for editing. We have even gone the extra mile by placing texts on a different layer from the picture or graphics, allowing you to manipulate one without touching the other. You don't want a template that is rigid and won't allow you to move any of its components.
Out of the box imagination
The truth remains that you cannot be the sole owner of any Instagram post template. What distinguishes you from the rest of the competition is the uncanny ability to be able to think outside of the box. You can creatively use a single Instagram template pack in a whole new way that brings out the beauty and functionality and yet it doesn't boring at all.
Sizing
The size of your template should not be a big deal, right? Oh, that is because you haven't posted a design that is way bigger than your canvas. You will find out how much sizing matters when you upload a picture only to find out that the major details are gone because the image is bigger than the standard image size. Templates from Graphicfy are also standard sized and will fit right in to your Instagram.
It is easy to do so much in the smallest of time when you have someone who has got your back. Quit the stressing and plug into one of our unique templates today.