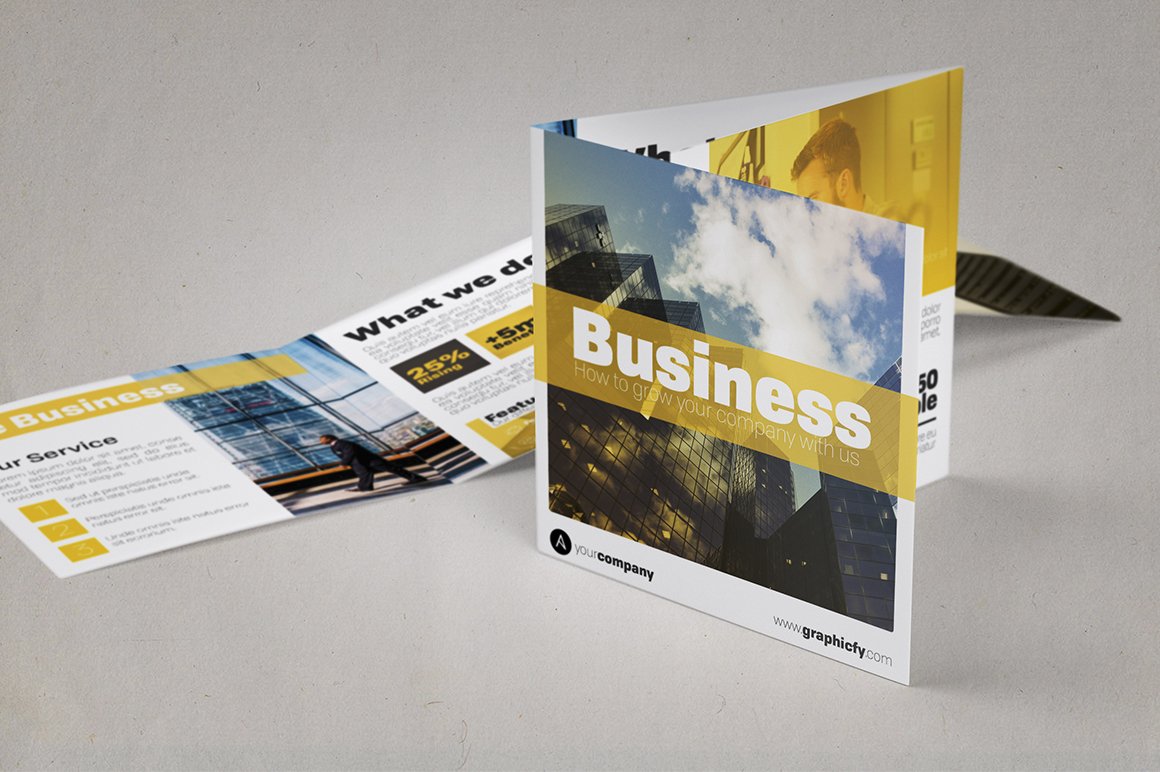 Get an eye-catching business brochure for your company or event is not easy
One of the indispensable tools in modern day advertising for businesses is a business brochure. The print publication is made to sensitize customers about the benefit of the company's business or services. Distinct and relatable, a business brochure is enthralling both in terms of design and content. As a small or medium scale business, a business brochure is a sure-fire way to convert customers and ensure you put yourself out there.
The latest trend in the making of business brochures is to have a clean design pattern. The layout and design of a business brochure must be aesthetically pleasing and should be able to convert for the publication to perform its tasks efficiently. As such, a simple clean design becoming the norm is quite called for. No one likes a complicated design where they first need to take a course before understanding what each element stands for.
The colours of a clear design business template are usually simple and easy to follow. Usually bright and contrasting, the colours personally call for attention and forces readers to pick the publications up.
What does a business brochure need to have?
A business brochure is a very important document in your business advertisement. Try as much as you can, you can only be in one place at one particular time. Your business brochure can do the talking for you when you are not present. As such, a business brochure should contain the following:
A good headline
The headline on the front page of your brochure must be catchy and attractive, much more, it should address the felt need of your targeted audience and this should flow into the solution your business can offer to help solve the problems. There is no point in creating a brochure if your audience will not read it.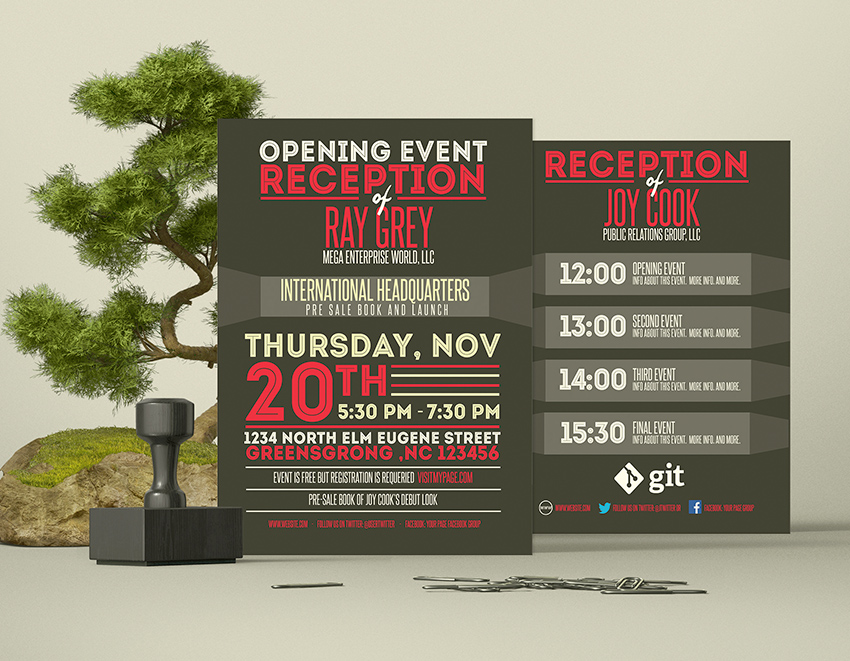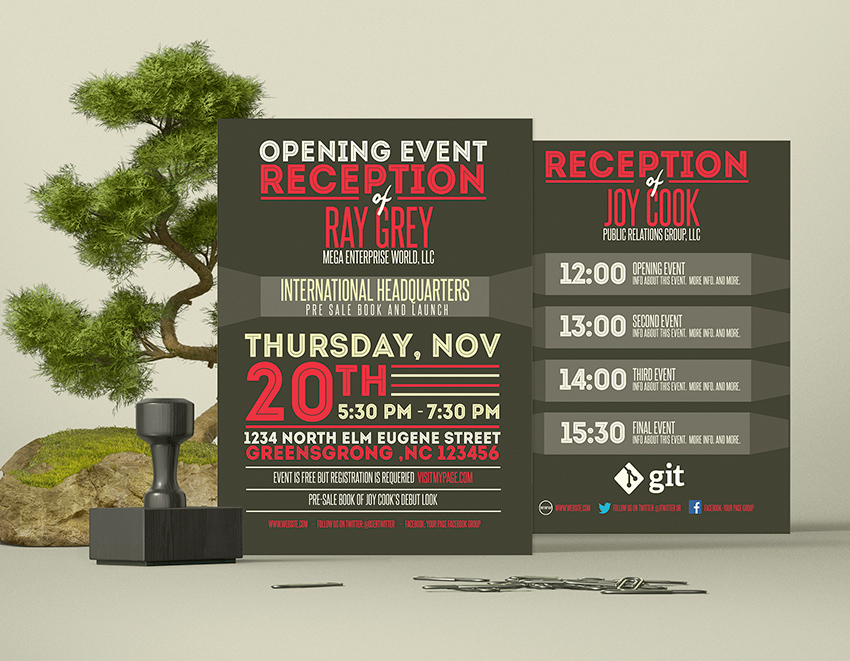 A call to action
Don't assume that your customers or clients will be automatically moved to contact you or do business with you. You must include a call to action that will further compel your target audience to do business with you. You can also throw in a free gift or an irresistible offer to ensure that your customers connect with you.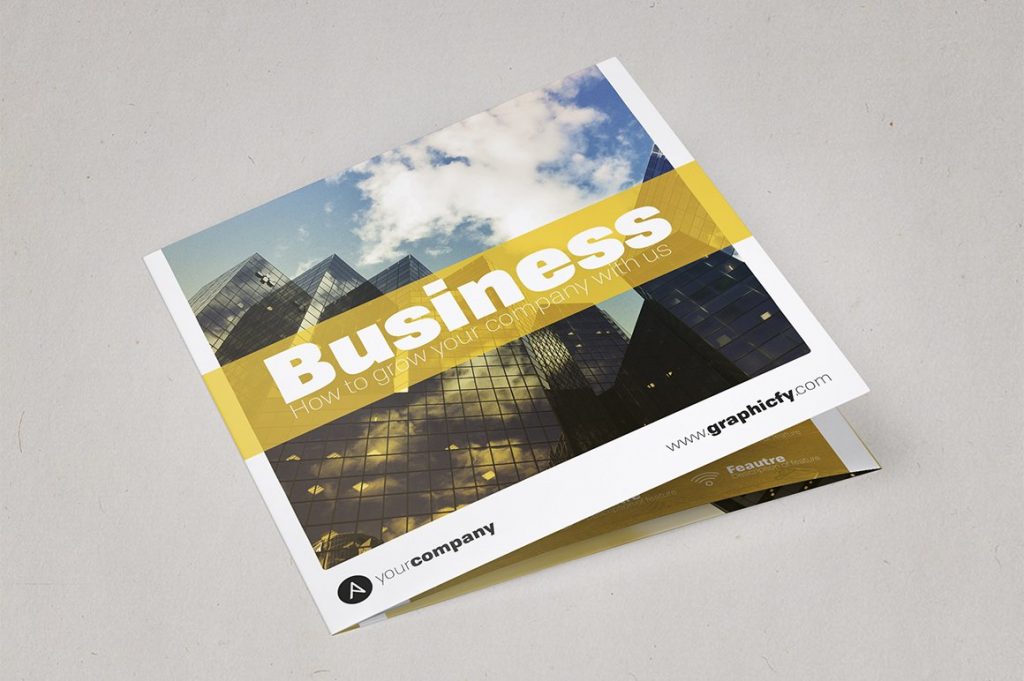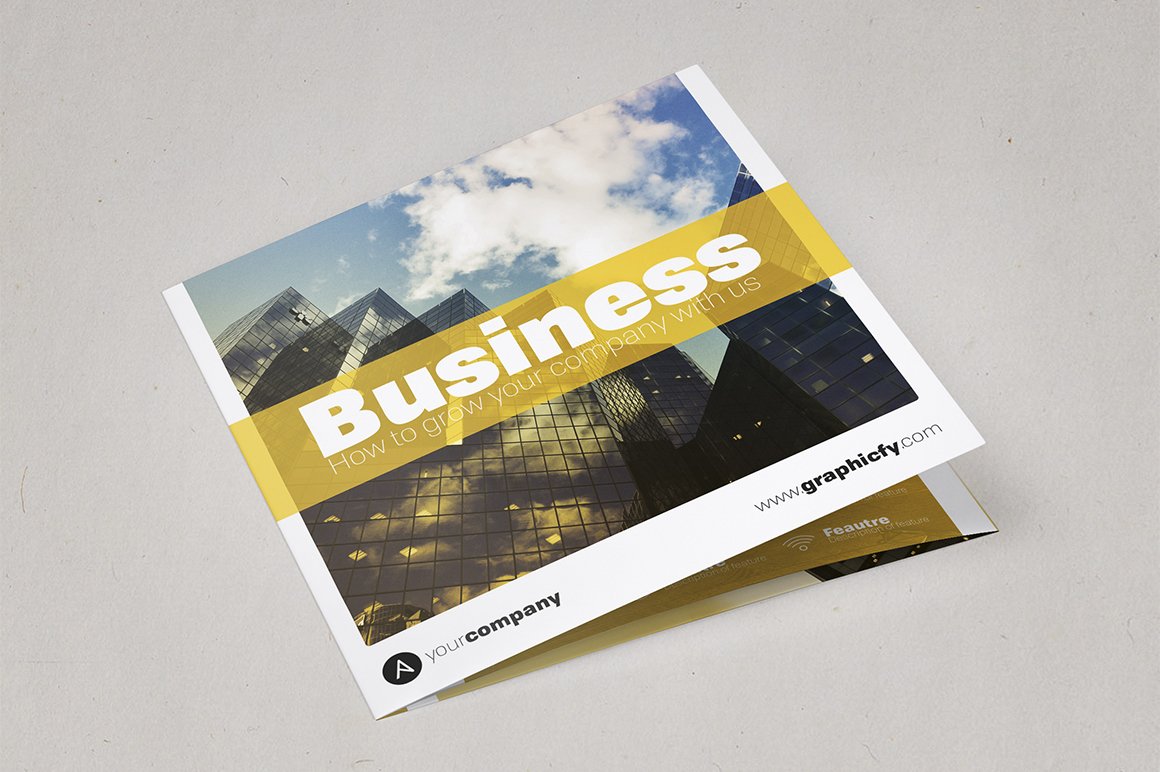 The right template
If your business brochure is a body, the template is the skeleton. The right body is as a result of the right skeleton, a badly constructed one is caused by the same. It is really that simple, you get your template right and your business brochure is just the real deal.
Thankfully, you don't need to bother with constructing your own design. You can easily get one of our business brochures templates here and get some of the best templates you will ever find. Find below some recommendations from us: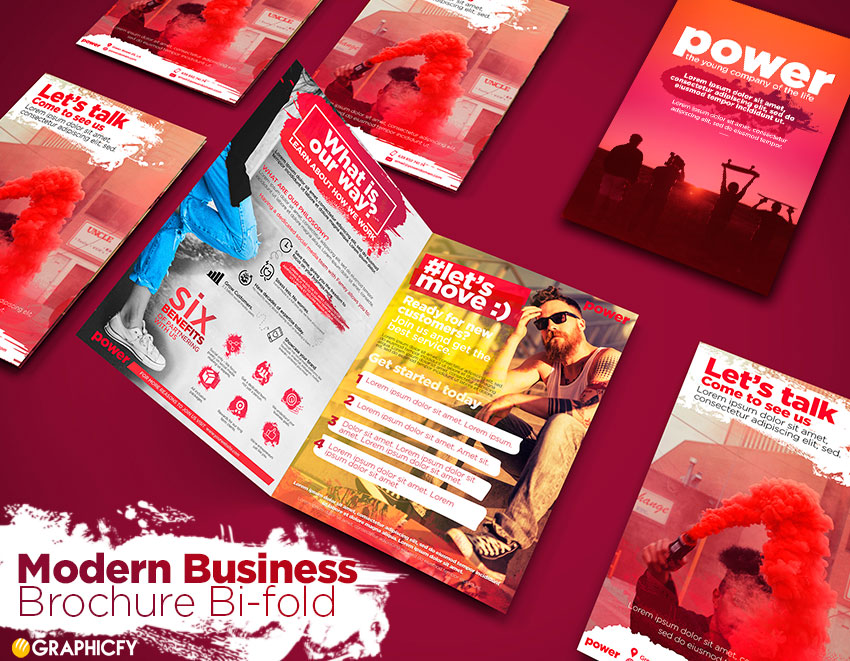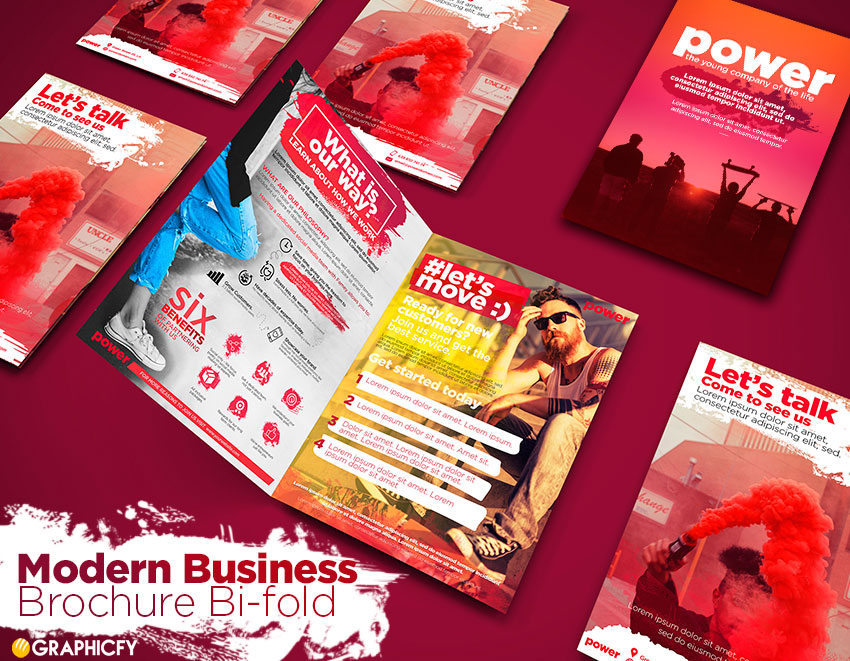 Modern Business Brochure Bi-Fold
Catch the attention and new customers with this modern business brochure bi-fold template. Colorful, atractive, modern design. Perfect for a StartUp company or a new modern corporate.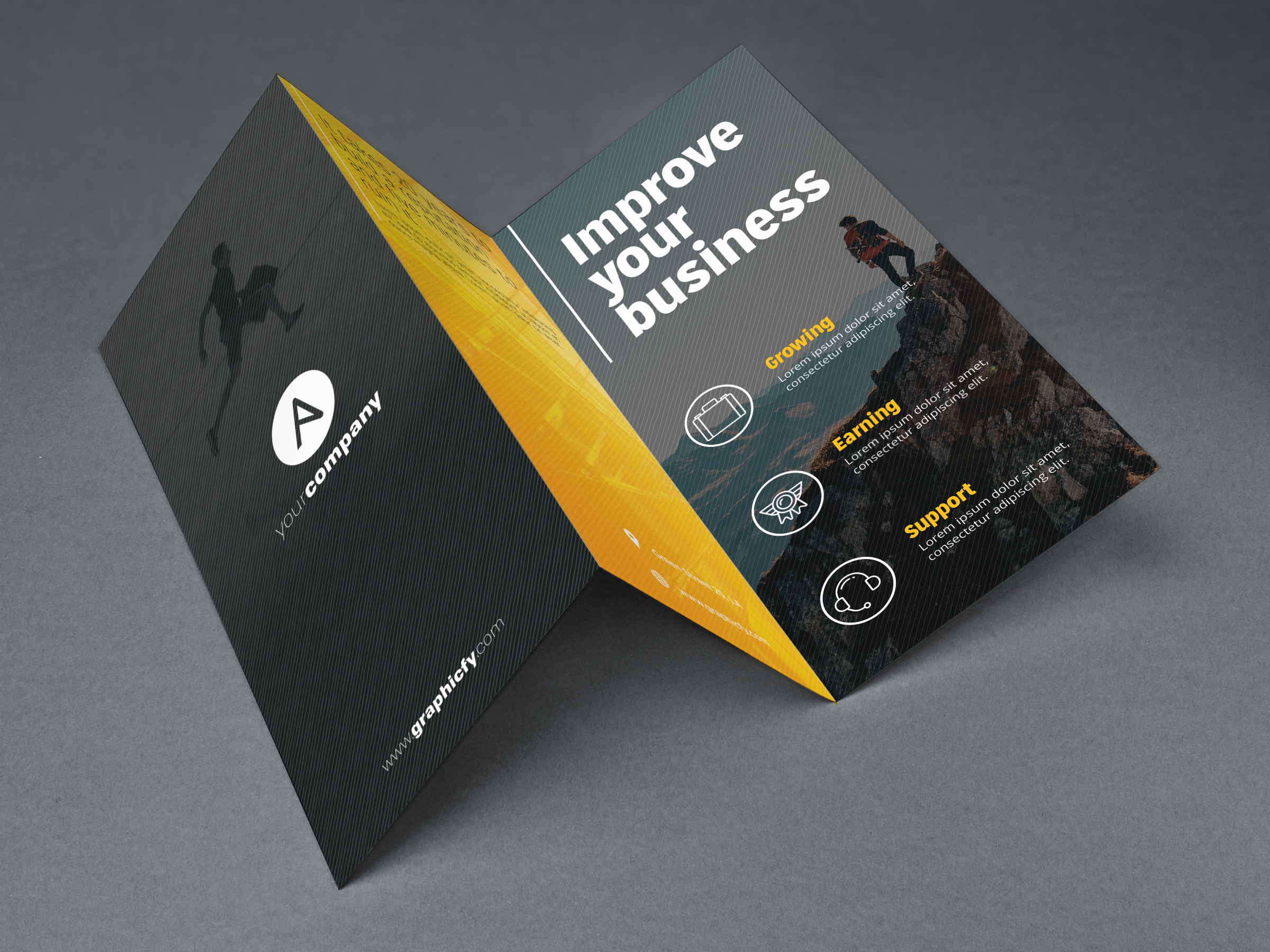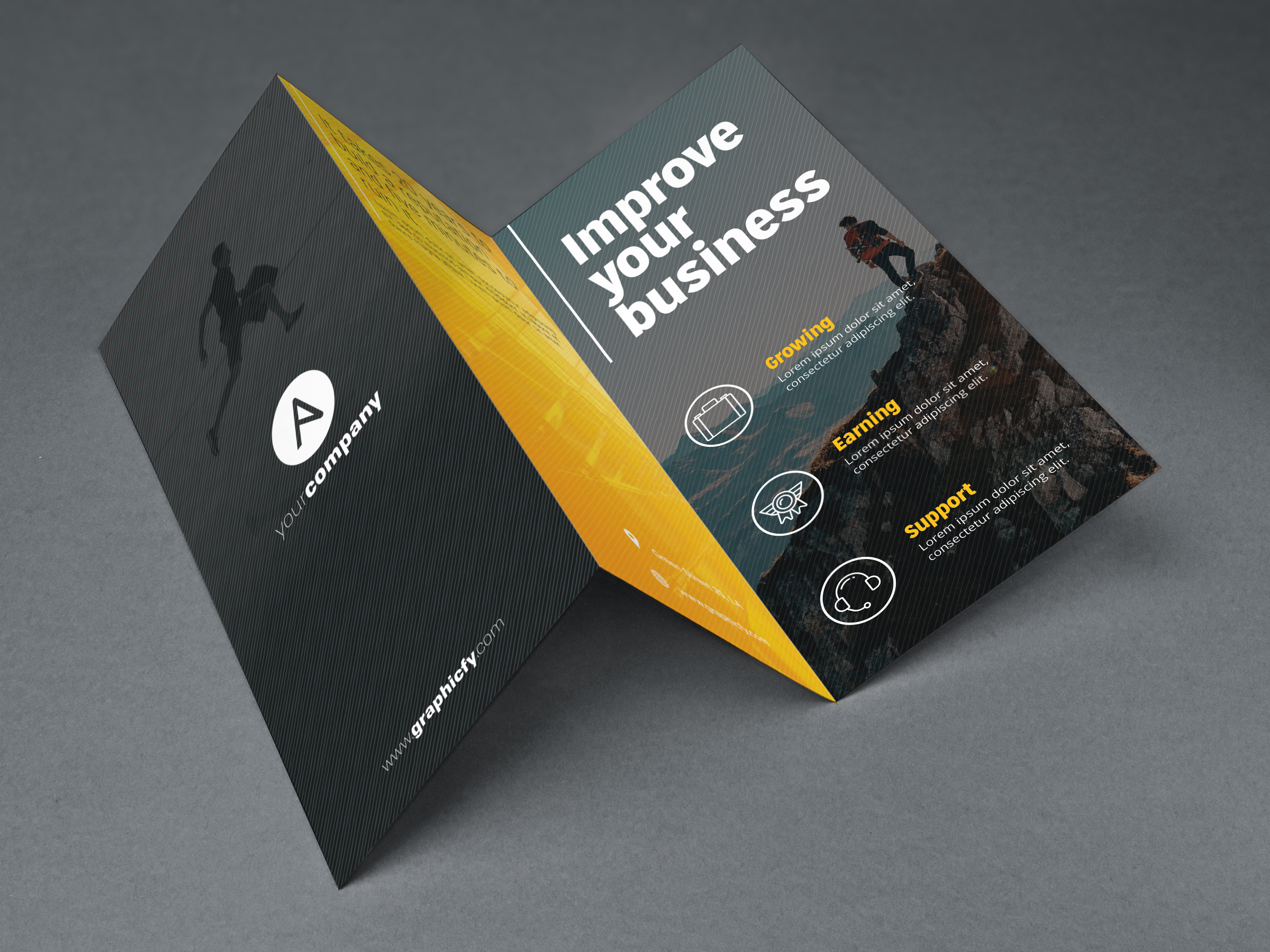 Tri Fold Brochure Template PSD
Latest, attractive brochure template for Photoshop. Catch the attention and new customers with this Tri Fold Brochure Template PSD.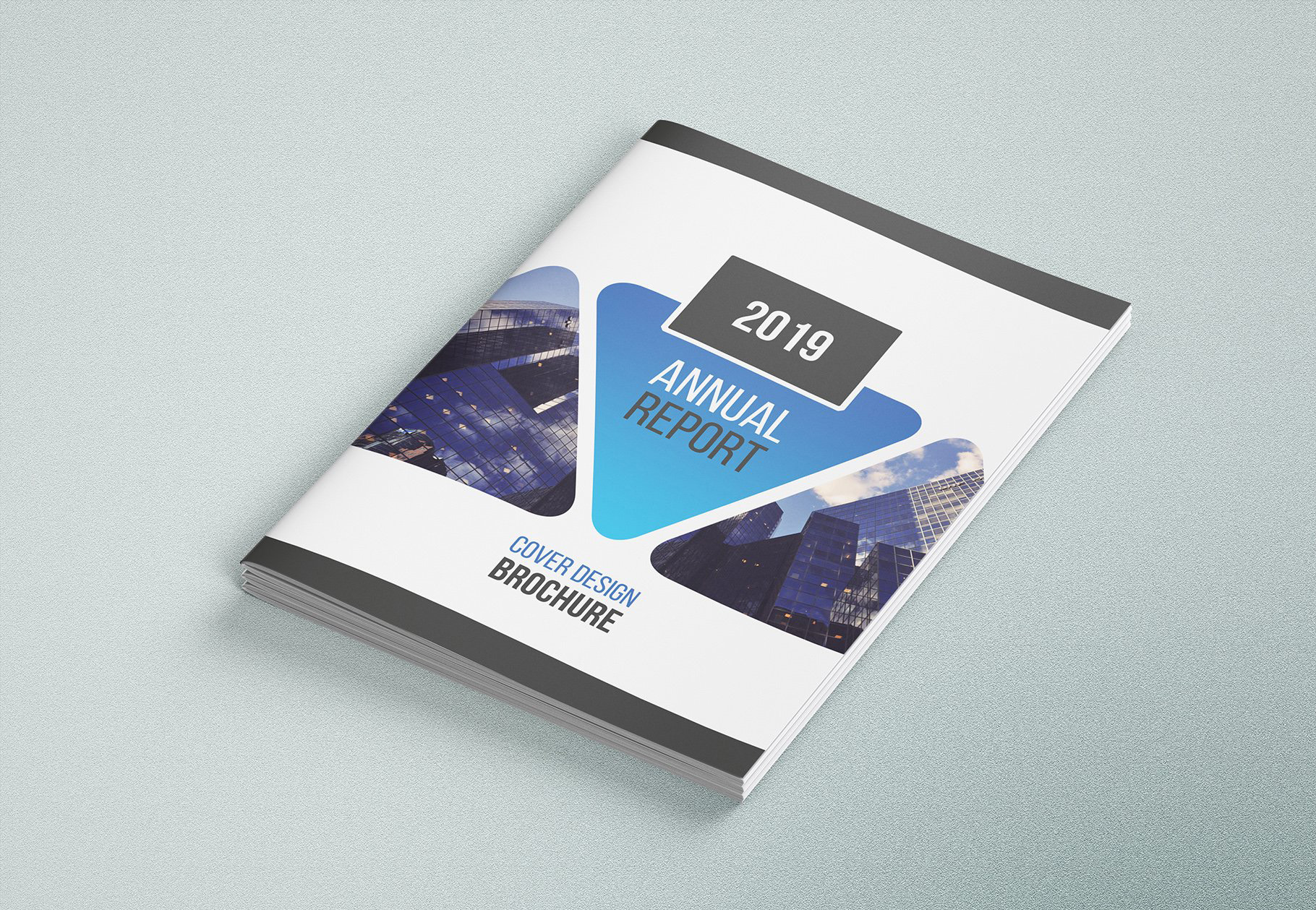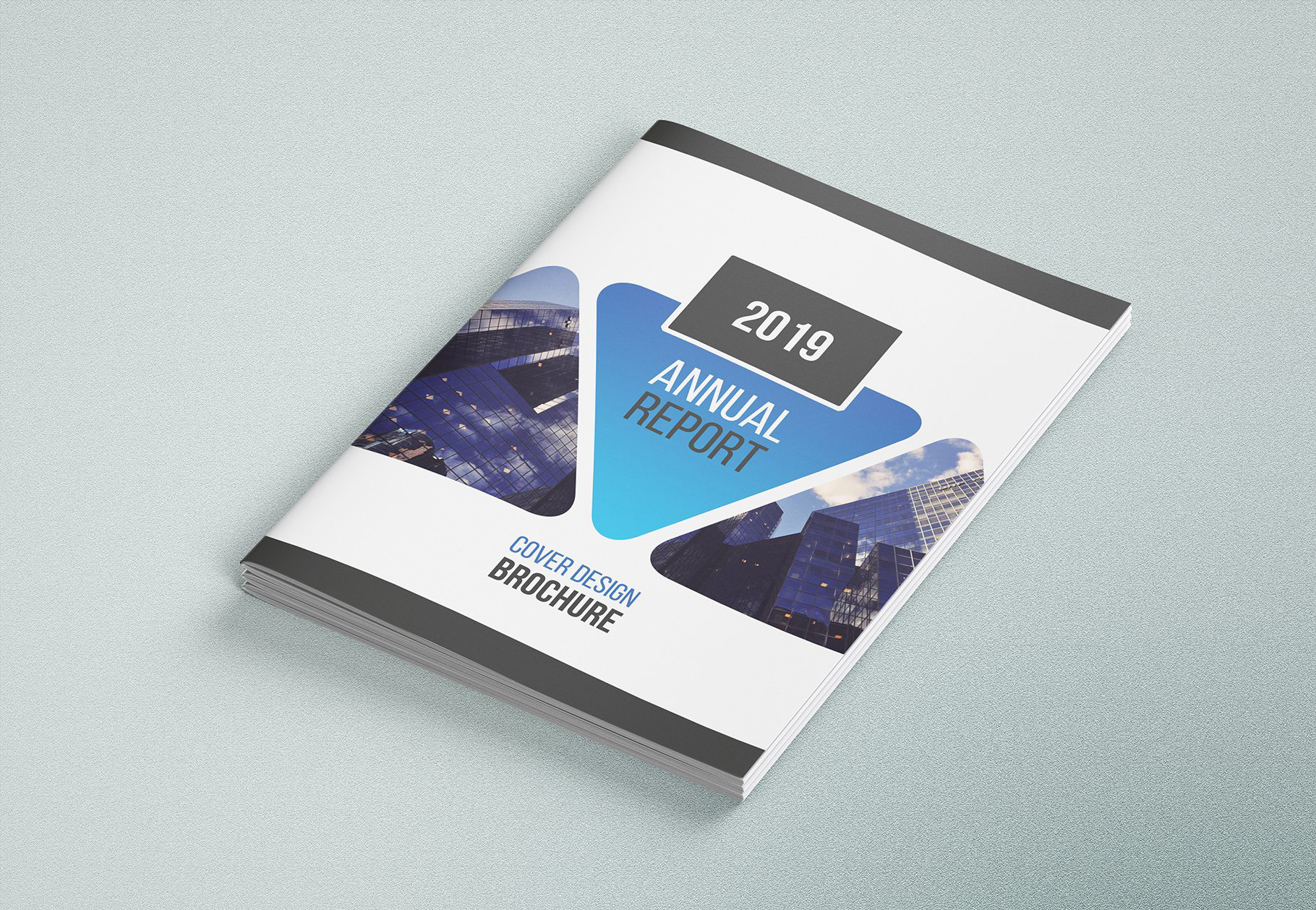 Business Brochure Template 04
Modern Business Brochure Template with creative design and easily customization.
These are a just a few links to some of the most carefully designed business brochure templates you will find around today. Why put in the work when you can run with this and simply fix in your content?
Your business brochure will turn out amazing with these templates, try them out.