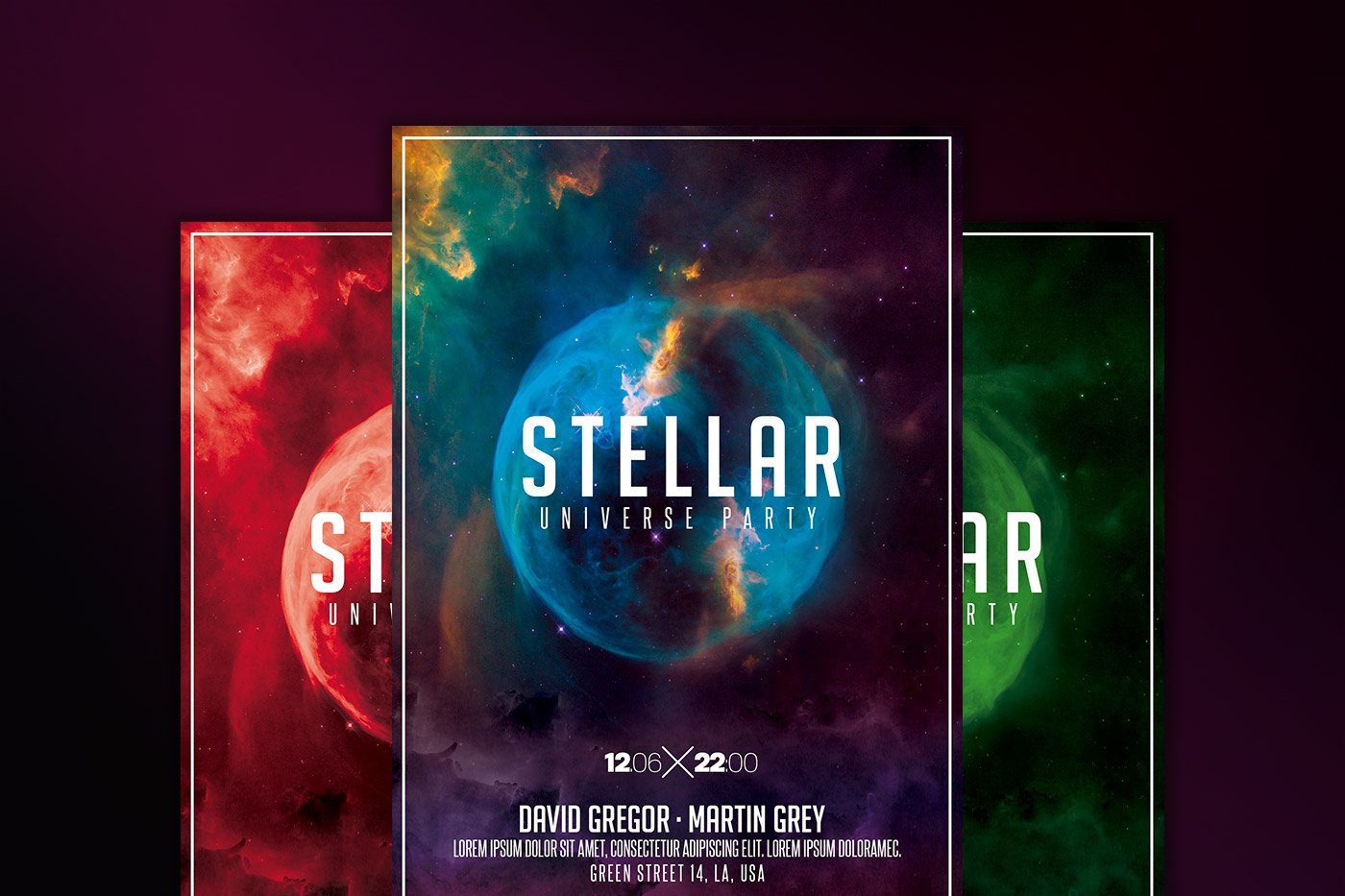 Create a great flyer for your event is quite difficult. Here you have some tips.
An event is a machination of diverse part; from the planning to the big day itself and even after, it is necessary to ensure that all events serve their purpose. However, the first point of attraction for most people when it comes to attending an event is not its purpose, strangely, it is the flyer. The flyer is what tells you about the event and that is why a lot of work must go into the creation of an eye-catching flyer.
What exactly should you have in mind when you are out to create an eye-catching flyer for your event? This question is one that baffles even the most seasoned designers. The reality is that each event is unique in its own way and designs are not one size fit all. Professional designers cannot but emphasize this enough, with that said, there are a few tips that can help anyone:
Be honest with your content
The first point of call is honesty. Honesty will get you a lot of points and will help you get through to a lot of people. As much as your goal is to be as unique as possible and stand out, you should never throw away the virtue of honesty. Your type of event will determine the form of language you can dabble into; for example, if you are hosting an event for tech people, you are permitted to use technical language. It is advisable not to use technical terms that your audience will not be familiar with. This guide can help you write winning content for your flyer. As example, Salsa Flyer event means Salsa event.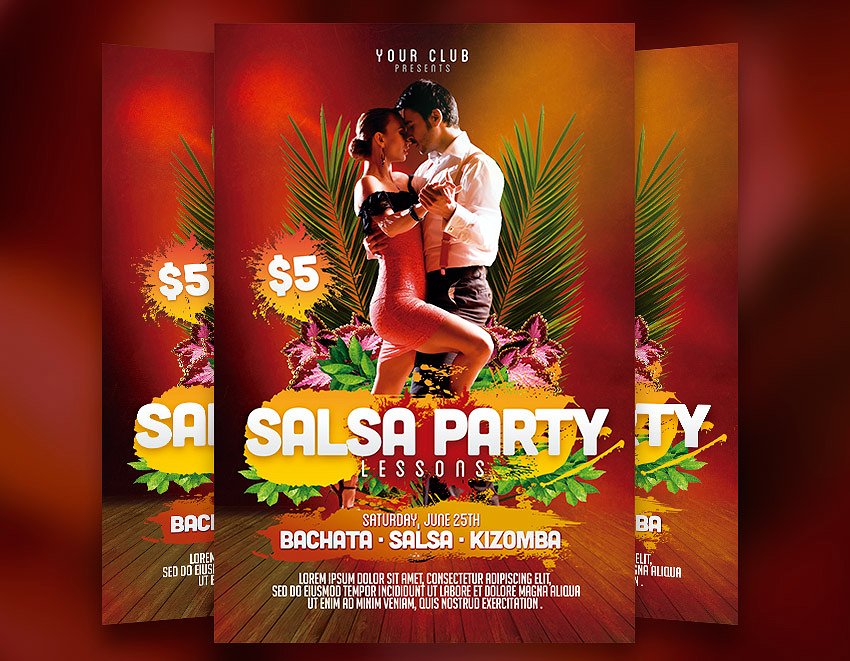 Avoid sensory overload
One of the first tip you should abide by when creating an eye-catching flyer for your event is to avoid sensory overload. It's true that you are only working with a single page and you might be tempted to cram all of your information into the page. Do not give in to that temptation; once your target audience have started to take in too much information in the smallest of time, they tend to have a sensory overload and they just switch over to the next available thing they can take interest in. Stick to key details like the event name, venue, date and time and a direct link to your website or QR code.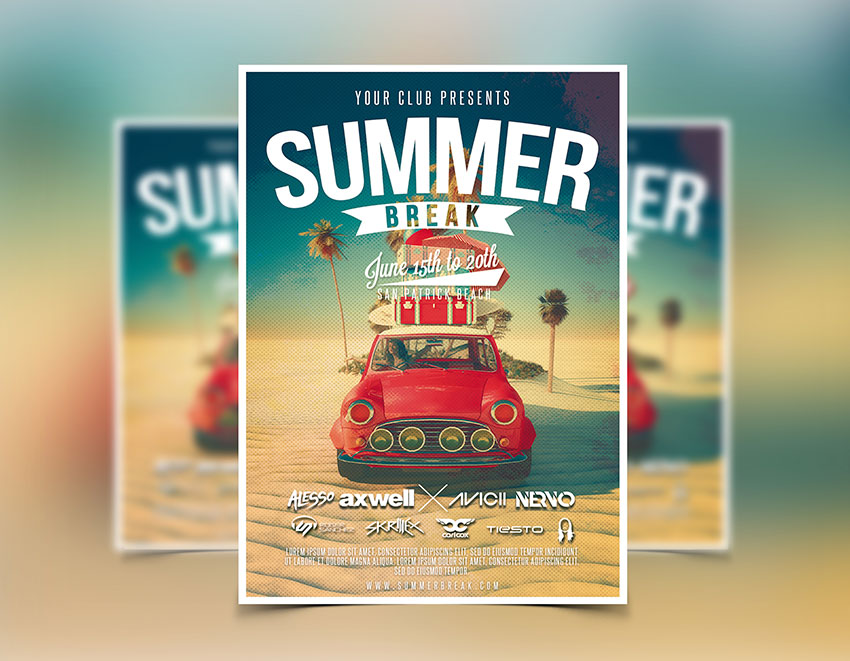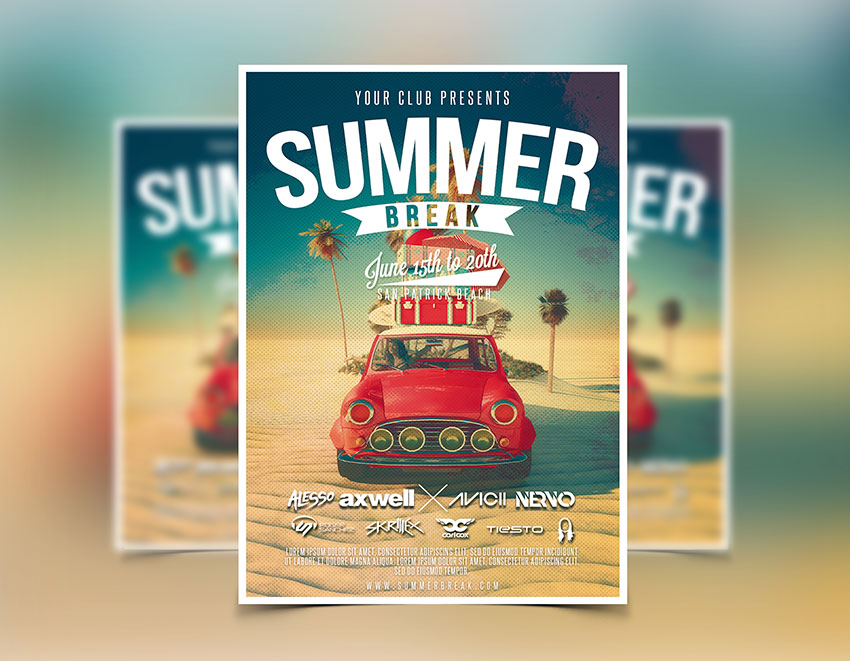 That is an example of a clean, eye-catching flyer plenty of space sending all information needed of the event without being overload.
Avoid too much information
The usual phrase the more the merrier doesn't apply to a flyer design, you have to be meticulous with your usage of words. While a lot of people think that filling a flyer to the brim can be persuasive and will make the target audience attend the event, it doesn't work that way. You have to keep your information together and ensure you make good use of space. Use the simple principle of a few words and getting straight to the point.
You can learn more about the issue of overload information from Interaction Design and how to put your information in the right perspective to reach your target audience.
Bright colours or themes
Except in cases where it Is deliberate, you should use bright colours or themes. Colours have a long history of communicating mood and feelings, how else do you want your target audience to know that your event will be on point except through the use of colours? Your choice of picture also stems from your understanding of colours. You must be able to express your event countenance with the use of colours. If you have a set of colour schemes that you are constrained to use, you should ensure that the brightest of them all get featured the most. If you are still lost as to why you should use bright colours in your flyer design, check out these 10 reasons to use colors and you will see reasons why the right colour will do a lot of good for your flyer design. This is a good example of brilliant colours.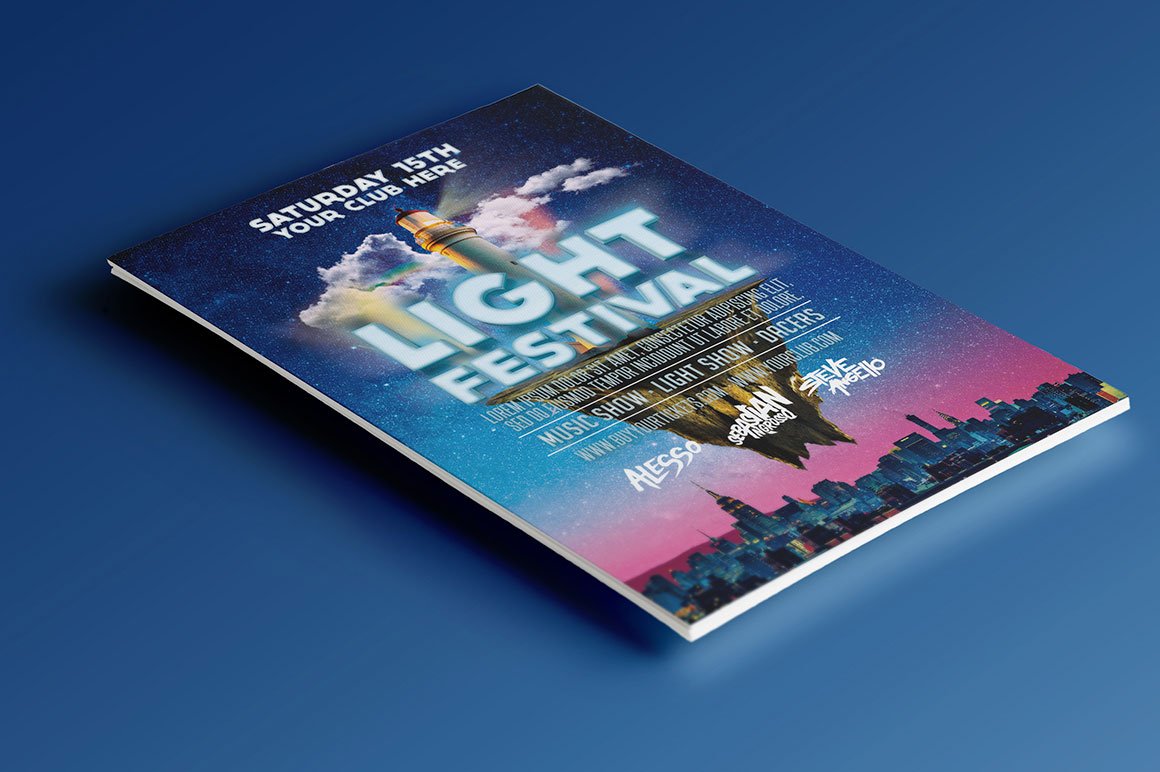 As an amateur or pro designer, one of the best things that can happen to you is to work from a stand point where all you need are in one place. At Graphicfy we are glad to say we have created the complete graphic designer tool. All you need to is to pick the template you need and to run with it.